RING LARDNER NEWS
This Week @ Ring Lardner Date: 1/21/19 - 2/2/19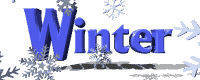 Monday 1/21 -NO SCHOOL- Teachers PDD-AM
ALL EVENING ACITIVITIES HAVE BEEN CANCELLED- STUDY TABLE, SPORTS, EXTRA CURRICULAR CLUBS.
WRESTLING HAS BEEN CANCELLED FOR THIS EVENING DUE TO POOR WEATHER CONDITIONS EXPECTED
WRESTLING HAS BEEN CANCELLED FOR THIS EVENING
Tuesday 1/22 Wrestling Away Upton 4-6pm-MS wrestling meet will be at St Joe HS and not Upton MS today
Tuesday 1/22 Science Olympiad Meeting
Wednesday 1/23 Girls Basketball-HOME-Benton Harbor 4:30-6pm
Thursday 1/24 Sixth Grade Art Club
Friday 1/25 STUDENTS HALF DAY-DISMISSAL 10:43AM- End of 2nd Marking Period
Tuesday 1/29 Student Council Meeting 2:30-3:15pm
Tuesday 1/29-Science Olympiad-We will have a parent (and students) meeting at the high schools (New Tech Commons) on Tuesday, January 29th at 5:30. Please add to the regular SO meeting announcements.
Tuesday 1/29 Science Olympiad Meeting 2:20-3:45pm
Wednesday 1/30 Girls Basketball 4-5:30pm @Stvnsnle Lkshr
Wednesday 1/30 Wrestling 4:30-6:30 HOME-Stvnsvle Lkshr-WILL BE HELD At Niles Senior High School
Thursday 1/31 7th & 8th Grade Art Club 2:50-4pm
Friday 2/1 Wrestling 4:30-6:30pm @Lakeshore
Saturday 2/2-7th & 8th Grade Girls Basketball Hoops Trny @ St. Joe HS Away 1:30- 5:30pm
STUDY TABLE Study Table is offered after school on Tuesday-Thursday from 2:45-3:30 pm and Tuesday-Friday from 6:30-7:15 am. Please drop off all morning Study Table students at the Gymnasium door. All after school Study Table students who are already bus riders, must sign up for transportation home. The sign-up sheet is in/by the office and the student's name must be on it NO LATER than noon (12:00 pm) to be eligible for a ride. They must sign up EACH day they need the bus ride home.